E-Image audio production kit
MR-300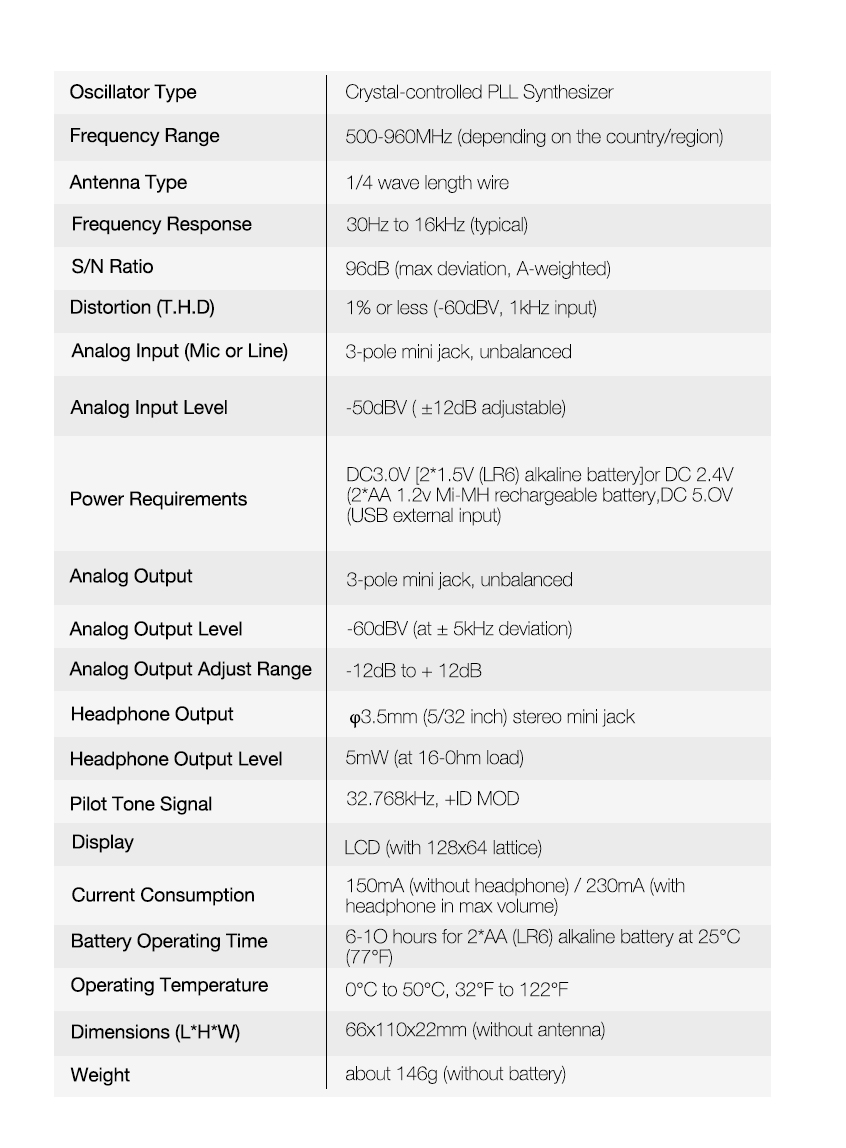 MT-500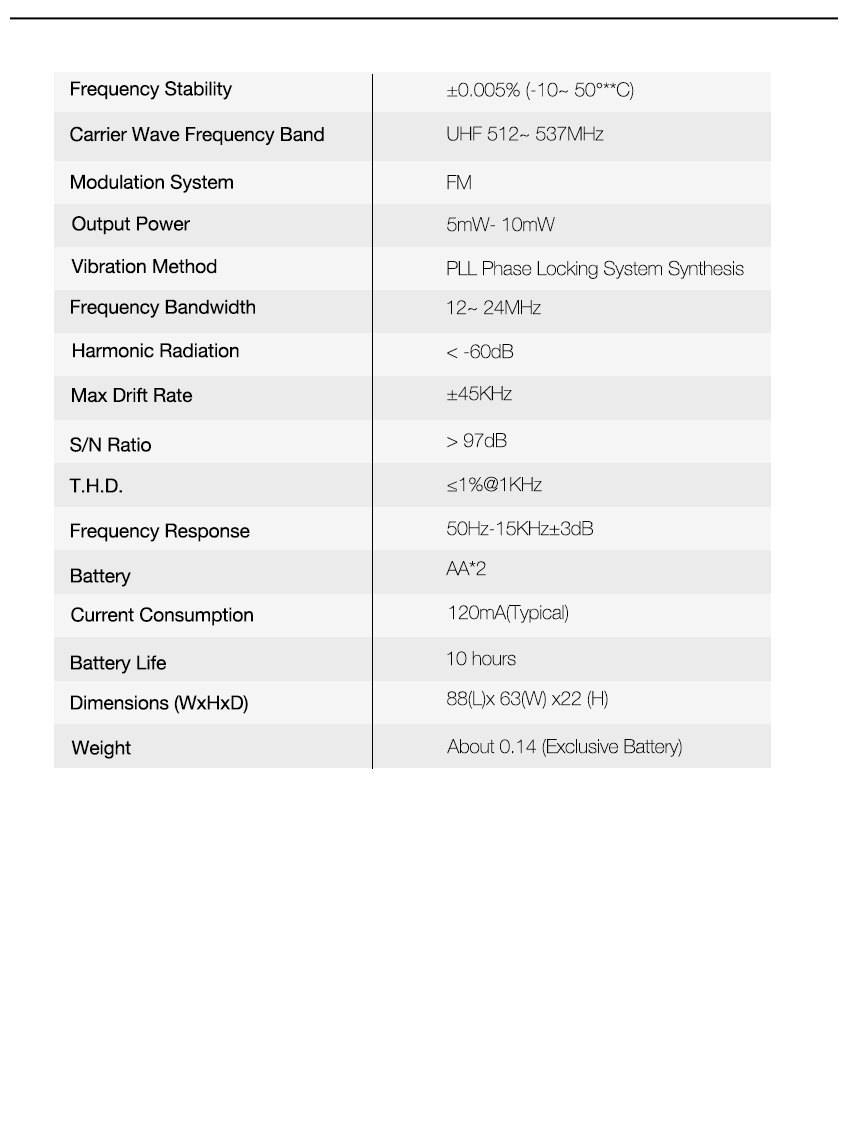 MT-800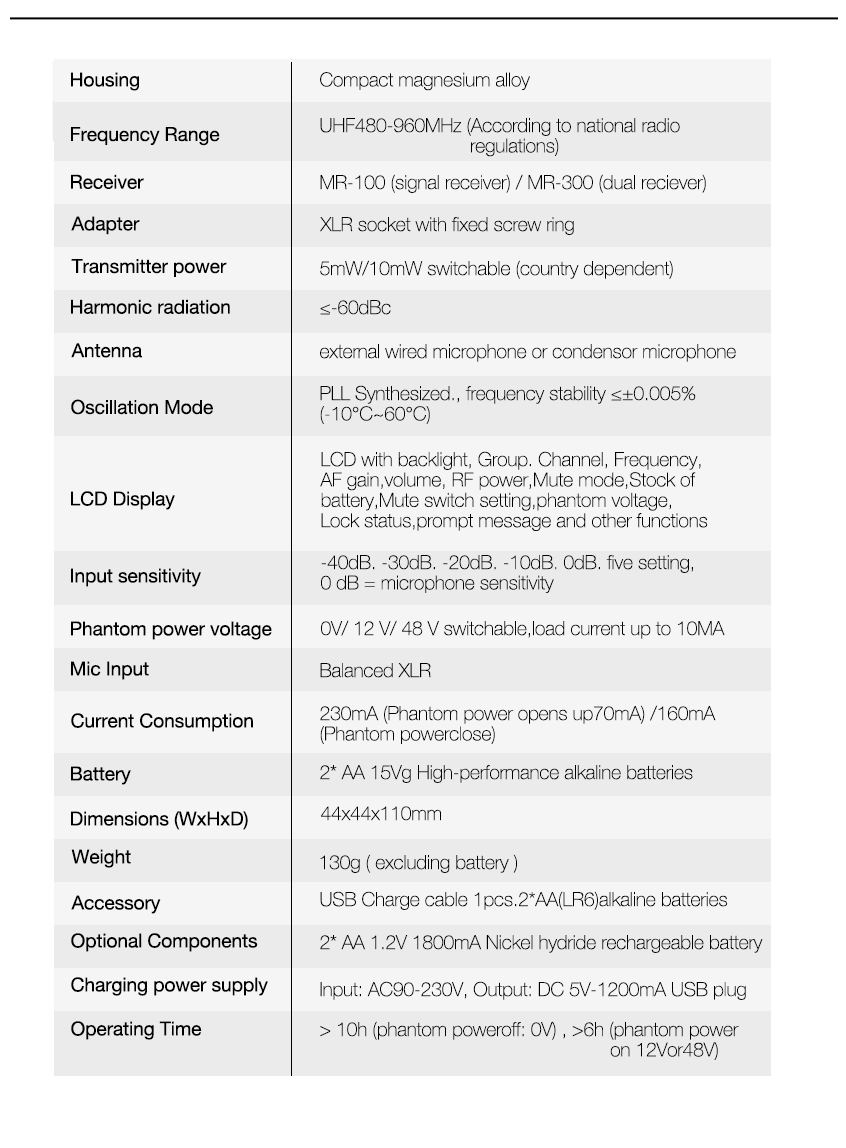 MT-600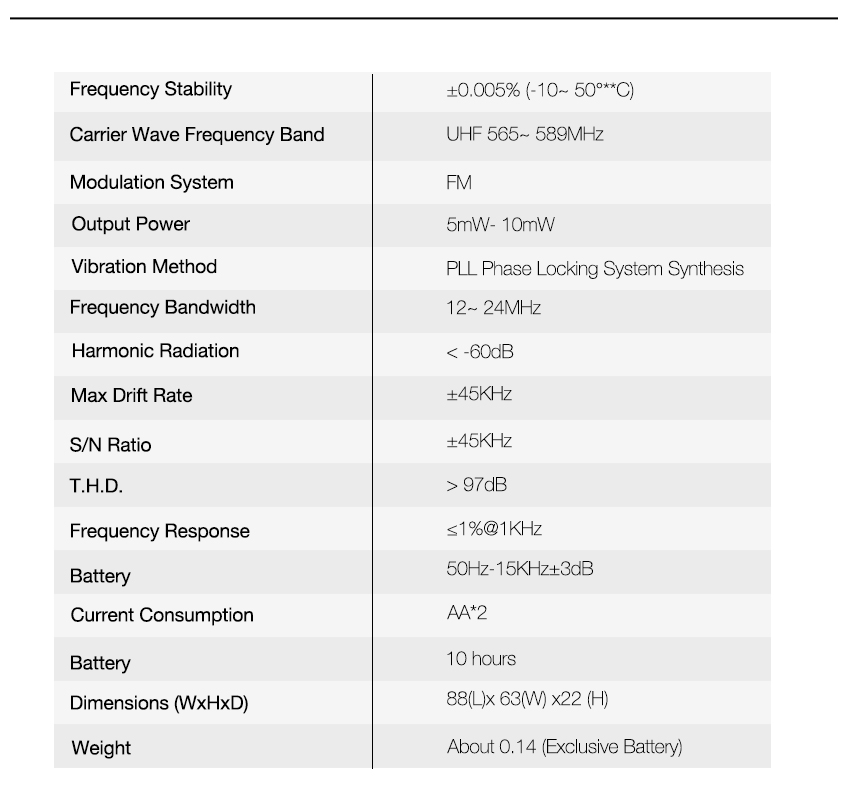 MR-300 
2-channel portable receiver could offer the sound quality of digital audio processing combined with the reliabitily of analogue FM modulation.It also offers wide frequency coverage across a wide range of channels.with a choice of models to choose from.Easy-to-use features include a large display and small size to fit neatly on any size camcorder or DSLR camera,automatic channel setting function,headphone output,USB connection for power supply and line input availability.The receiver also has single Line out interface for easily connecting of devices needs high level current.This system provides superb transient resonse performance,and is suitable for all professional performance,in-ear monitor,interview,andio-visual programming,etc.l as an exellent choice for recording voice and live music.
MT-800
The MT-800 has a flat and wide frequency response,ultra-low THD and noise floor,fast transient response,strong anti-interference,and high S/N ratio characteristics.These superior characteristics are sufficed to resolve the trouble of tangling microphone cables and the deterioration of analog transmission characteristics.It is the best system to reproduce natural sound of any premium wired microphone.
With the balanced XLR mic input jack for installing with any condenser microphone,the MT-800 has 5 gain levels and bulit-in switchable 0/12/48V,up to 10mA current load phantom power for condenser microphones,and the phantom power can be switched off for dynamic microphones.
Match with USB enternal power outlet,the charging circuit 2*AA 1.2V Ni-MH recharging circuit,the charging state screen is clear.
MT-800 is compact,lightweight and ruggedly bulit.The streamlined aluminum housing is splash-proof with strict isolation of spurious and external noise interference.Bulit-in high efficiency transmitting antenna,green backlit LCD clearly displays operation parameters.Match with OK-8802R/OK-8801R miniature portable receivers for a variety of action-based applications.